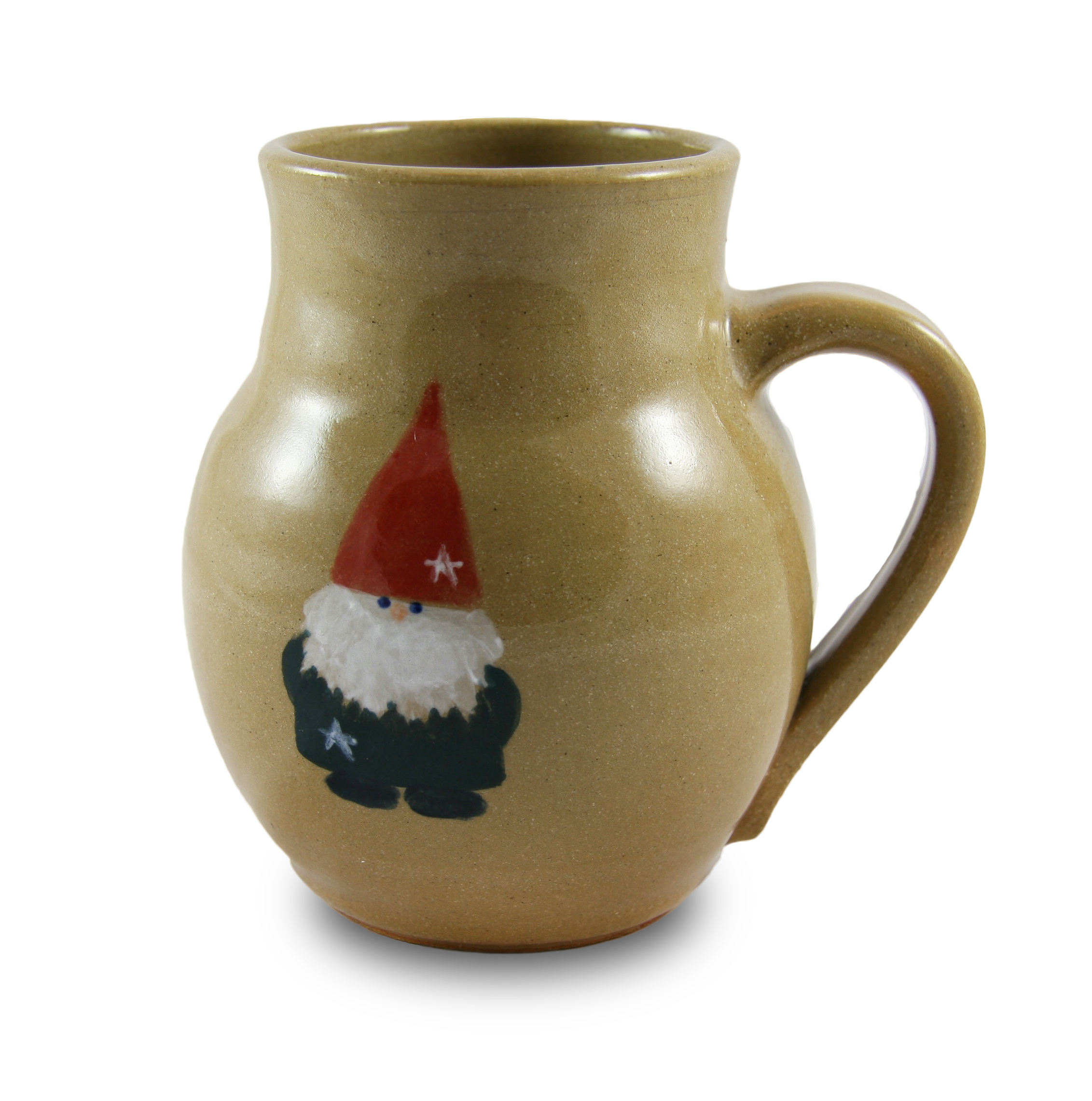 Gnome Mug
Handmade in New Hampshire, our adorable Gnome Mug is hand-painted and features a mushroom on reverse.
Gnome:
From"gnoma", meaning "knowledge" and genomus, meaning "Earth-Dweller." Gnomes supply minerals to plant roots. Their energy awakens a plant from seed to life. Gnomes represent aspects of the earth: grounding, safety, order, protection, roots, foundations, and guardianship.
Each piece is made to order. Please allow 4-6 weeks for pottery orders.
This Item is:
Dishwasher safe

Oven safe but use caution when moving it from varying temperatures (i.e. oven to freezer or vice versa).

All glazes and materials are food safe.